COMPUTER NETWORK CABLING SERVICES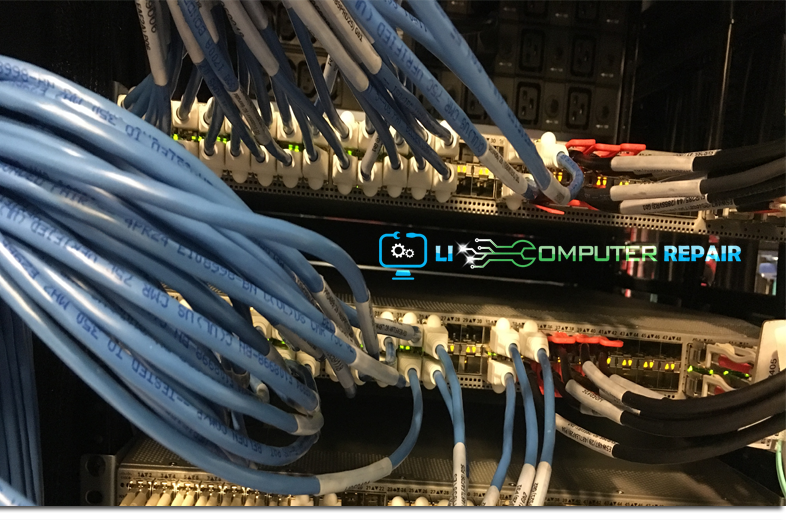 A Long Island Computer Repair specialist can add a single cable drop onto an existing LAN, or connect an entire site with multiple locations. Our certified technicians are experts at both LAN and WAN installation and service. We analyze your current and future needs with you your budget in mind.
Long Island Computer Repair delivers the kind of computer support Long Island companies rely on to keep their businesses humming. We handle every aspect of small business IT support, from sophisticated network monitoring to simple laptop screen repair. No computer service job is too large or too small, and that includes overlooked chores like computer cabling services.
Our cabling service will lay out your power cords, Internet connections, printer cables, and all the other connections that run from machine to machine in your network. Just like our computer repair service, we come to your location, whether it's your office or your home, to provide the service you need.
THE COMPUTER SUPPORT LI HOME OFFICES NEED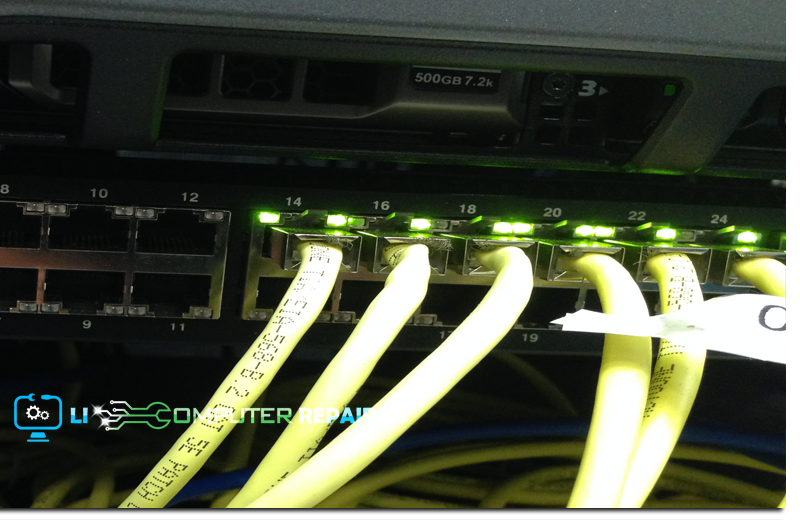 Call Long Island Computer Repair and we will come equipped with everything we need to reorganize those crucial cables. We address every concern related to proper cabling of your desktops and peripheral machines like printers, scanners, processors, and network switching devices. Our highly trained and experienced techs can also suggest cabling strategies that you might not have seen before.
We make sure all your cables are in good repair and that all your connections are properly made. Our technicians will evaluate your work space and run your lines to your best advantage. Long Island Computer Repair's expertly trained staff will provide you excellent service at reasonable cost.
Long Island Computer Repair handles more than just data cabling:
Power cords
Internet connections
Printer cables
Scanner connections
Networking cables
Repairing damaged cords and cables
Our experts design, install, and maintain your network to meet your particular requirements:
Ethernet Cabling (Cat3, Cat5, Cat5e, Cat6)
Structured Cabling Systems
Phone Cabling
Installs, Moves, Adds & Changes
Wireless Applications
Voice – Installation and Emergency Service
Surveillance Cameras
Looking for a Computer Service Company that is Easy To Work With? If you are looking for this kind of company to take care of your small business, please contact us today. A Support Professional would be happy to chat with you about how we can help you achieve your business goals.
Location
74 Strathmore Village Drive
Sout Setaukt, NY 11720
631-805-3409